Shopping Cart
Your Cart is Empty
Thank you for your business!
You should be receiving an order confirmation from Paypal shortly.
Exit Shopping Cart
Click here to add a short description
Meet My Clients. You should be next!!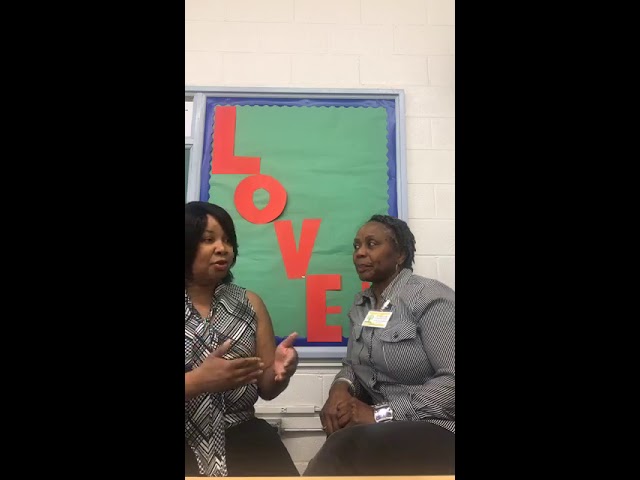 Reviews of World Changers!
Carol Knight of Knight Consulting has proven to be a company that stands by its word to help build your business.
She provided tools, ideas and structured plan that helped move Greater Life of Fayetteville to another level.
There is honesty, timeliness, transparency and complete professionalism.
Thank you Carol Knight of Knight Consulting.
Georgeanna Pinckney, CEO/President
Greater Life of Fayetteville, Inc (GLOF)
Web: greaterlifeoffayetteville.org
Email: [email protected]
(910) 364-9531
https://www.youtube.com/watch?v=G-by6clLM3s&feature=share

__________________________
Carol:
Gosh, where does one begin. I don't want to sound cheesy! So, maybe I will write it, and if you want to tweak things, by all means do so!
Well, I am writing it is 1:20 am. I truly cannot stop thinking of how much you have given me such hope in not just my charity project, but in many ways. You have inspired me to be a better person with all that I do, and shown me by example, that when you work hard, if you "got dreams" with the expertise of Knight Consulting, they will come true!
When I left a message on the website for grant writers, a woman responded back to me, her name was Renee Gibbs. She told me that you were the finest and that you were the best she knew of, and you would really help me! I was so excited to call you. And I called you immediately, and with one conversation I knew you would fix everything!
Carol, you were so positive and knowledgable in everything. I felt like all of my worries for my charity and business were over! Wow was I ever right! The 501 C3 application that I paid $550 for with an online company to create for me, was so botched it looked like a three year old created it! And Carol, with no time at all, just a few days you made it absolute PERFECTION! I could not stop reading it over and over again! It was perfect! My husband looked at it and we were both so impressed. Your work is simply impeccable!
But Carol, when you tell someone you will help them, I think people should brace themselves for you! You are like the brightest diamond and the REST are rough! … Which instilled the confidence in me that made me work harder. I was loosing so much confidence, and now, I feel like I can conquer anything! … And I move to the next feeling very positive, because I know I have Carol Knight as my back up and need no one else!
I prayed for someone like you to help me and God answered my prayers. I have to say, you really healed my heart with your kind words and your very positive attitude! Your skills are at such a high level your writing is amazing.
Above all, I have the most difficult time trusting people. And I find myself completely trusting you, and I would with nearly anything. I just really feel like God has given me such a blessing when I met you. I truly hope that we can remain in business together, and as friends because I just love you! There is no one else like you! I wish only the best for you and hope that more people can be blessed you have you in their lives too! God would want his most special to be shared so I hope so many people can meet you and utilize your beautiful skills as well as experience your incredible beauty!
Thank you so much for everything, and I will always remain………………..
Sincerely Yours,
Rebecca Sitter
Click Here to Add a Title
"My name is Wesnel Pierre founder and president of Alpha of Haiti a nonprofit organization. On January 12, 2010 a magnitude 7.0 earthquake killed 230.000 people and left another 1.3 million homeless in the Haitian capital of Port-au-Prince and surrounding areas.
As a native Haitian, a U.S army Paratrooper my unit 2ND BCT from the 82ND division was deployed to Haiti. As I carry my mission I realize the Haitian people will need much more help in the future to get the Country back in feet. While in Haiti I had a dream, a vision, a dream that would require a lot of planning and coordination. Fortunately, back in state I was referral to Carol Knight, Knight Consulting Inc.
The first time I met her I was amaze in how much knowledge she has in so many different aspects. Carol Knight is the most unique and inspiring person I have ever met, very gifted and truly delightful. I want everyone to know how please I am to work with you; you are setting a high standard for others. I admire your willingness, energy, and organization abilities to help me during my time of need; your example has been a great lesson to me. The last time we had a meeting she helped integrate my dream, my vision into action. Today, Carol Knight will continue to work and provided Alpha of Haiti with support".
Wesnel Pierre, Founder and President www.alphaofhaiti.org
Click Here to Add a Title
"I am writing to congratulate you on the success of your firm. I have been extremely pleased with your professionalism, knowledge and expert guidance in the area of grant writing and consulting. As a newly formed non-profit organization dedicated to empowing underserved communities and saving children, it is imperative that we surround ourselves with honest, competent counsel and support services. There are many grant writing firms out there, but I have found working with you to be a great joy and look forward to many continued years of partnership. Please feel free to share my name with any potential clients as a reference. If I can be of any further assistance, please do not hesiate to ask."

Terry Jones Davenport, Founder and President www.jausa.org




"Hello my name is Doresa D. Armstrong and I am the Founder of Daughters without Dads, Inc. Carol Knight of Knight Consulting was an angel sent from heaven to build my self-esteem as an entrepreneur and to help me facilitate my way through the most overwhelming process of attaining 501 (c)(3) status. Mrs. Knight is an expert in her field because she not only demonstrates courage that is definitely needed to face challenging situations when one stops dreaming about being an entrepreneur, and begins to start the actions of bringing it into fruition. Mrs. Knight has a keen sense of what being a citizen in her community means naturally and spiritual. She understands that being a citizen causes one to be responsible for specific duties, possessing rights and privileges; which are attached to being apart of ones community.

Thurgood Marshall, 1908-1993 US Supreme Court Justice one said " A man/woman can make what he wants of himself if he truly believes that he must be ready for hard work and many heartbreaks along the way." Since the inception of my grassroots organization I have experience many heartbreaks, but I feel the courage, strength and the continued accountability of Knight Consulting as I feel her prayers reaching heaven and returning back to earth accomplished as Daughters without Dads Inc. is continually on the minds and lips of those of influence and the heart of the King is in the hand of God. I appreciate her time spent with me, as it truly speaks to Proverbs 27:17

Iron sharpeneth iron; so a man sharpeneth the countenance of his friend".

Doresa D. Armstrong, Daughters without Dads, Inc

www.Daughterswithoutdads.net[email protected] or Facebook

"My name is Crystal Moore-McNair and I am the Community Impact Director & Multicultural Leadership Development Program Coordinator for United Way of Cumberland County. I write this recommendation on behalf of Carol Knight of Knight Consulting, who participated in The Leadership Development Program; designed to train and place diverse volunteers on boards and committees throughout nonprofit organizations within Cumberland County. Ms. Knight has facilitated Strategic Planning Sessions of our leadership program for two years. She received excellent evaluation scores from our participants. Ms. Knight has also served on our Community Impact Review Panels. She reviewed and evaluated several of the programs that are funded by United Way of Cumberland County.




Over the years that I have gotten to know and work with Ms. Knight she has exemplified impeccable organizational, professional and social skills. It is my opinion that she would make an outstanding asset to any organization. Thank you for your time and attention."

Crystal Moore-McNair, United Way of Cumberland County

"Carol Knight has been a great asset to meet personally and professionally. As a client, carol has given me great insight from the perspective of a quality client. Being a trainer for almost 20 years, sometimes it is easy to disconnect from the true needs of clients. Carol has evoked thought in me as a trainer to ask the right questions to best suit and serve my clients. Carol has allow me to use her to apply some of my experimental training programs with great success. Carol gave me great feedback on all the programs that a implemented in her personal fitness program.As a business coach she's given me advice on how to develop my company for future growth. Being a business owner of 2 different companies, Carol has allow me to really organize my thoughts on how to make both companies work together. Carol gave me great instructions on how to think outside the box when it comes to marketing the unique qualities of my company and personal training programs. I honestly would not have been able to progress as far as I have in a years time without her patience,wisdom and guidance. Literally a year ago i lost my company due to a violent take over by a bigger and older company. I had no source of income and literally had to live from client to client paying me directly for personal training. I look back a year ago and am amazed at how much I've grown in business and my personal life. Carol is very intelligent and very thoughtful in a process of establishing business programs and even searching for grants to help fund the vision of any company she consults with. I owe Carol a great deal in my profession life and personal life. I honestly would not be in the place that I am today without her. I am forever grateful to Carol and Knight Consulting".

Mike Kamaka, Owner of Tailored Fitness and Pure Suppliments Inc.

"From the time of 2003; Knight consulting has been a driving force in both of my academic/professional and most importantly re-enforcing my faith to excel in Jesus Christ my Lord and Savior. At Knight Consulting; they don't just consult you for business endeavors. They go deeper and look for a platform; that will be solid for years to come. The platform that Knight Consulting endorses and stands for is their relationship with Jesus Christ. Together this year is for the empowerment of the people for the services that are provided are anointed and God given talents. These talents are the fruits of obedience and the book of Matthew chapter 25:15-23; does exhibit such. "Make a joyful noise unto the Lord, all ye lands." Psalm 100:1-2. (When quality of service counts the most; we go the extra mile alloted by the law)".

Jeffrey J. Dicks, Office of Jeffrey Dicks, www.officeofjjd.com




"Hello My Name is Marisol. I would like to tell you how Knight Consulting helped me. I was an Office Manager and had worked in retail for years. I had grown tired of working for other people and had a desire to work for myself. I also wanted to help people with cleaning and organizing there homes. I wanted more then just a cleaning company but, a Personal House Keeper type of business. Women are so overwhelmed with work, kid, parents, you have to look after, and most of there husbands are overwhilmed helping too; so having a Personal House keeper, some one who could do the cleaning, organizing, and even some meals from time to time can help bring such peace to a home. But I had no idea of how to get this wild thing going. Carol Knight just walked in to my place of business and at that moment every thing came together. She told me about the laws, about insurance, about taxes, and she helped me put together a business plan, and the best way to set up my logo. She even told me about classes at FTCC that were about starting a business. Well, because of her professionalism I have wonderful clients. I have been in business since 2004. And I love working for myself. I can be there for my family more now and can take time off when I need too. It's a wonderful place to be."

Marisol Scales, Glimmering Cleaning Service - Fayetteville, NC.

910-574-2953

"In appreciation for your dedication, time and sacrifice that you have sown into T.Y.G.G.P. You have helped us grab hold to another level of faith which in return has aided us with the work of the ministry that we may do the will of the Lord and we say may God continue to bless you for all that you do because you are truly an asset to the kingdom of God. Thank You!"

MeKethan's Abundant Care Center - Hope Mills, NC

Be a World Changer! This spot reserved for clients who are living their dream and we are waiting for you--Ask about our services: (910) 978-7849

Knight Consulting, LLC reserves all rights as to what is publish on this website.







"In this day and age, it's hard to find a company you can trust. Knight Consulting, LLC was recommended to me by a friend, and now I know why – the quality of service I received was outstanding. Keep up the good work!"

Sheila O'Kelley, www.thejemsproject.org




NEXT REVIEW RESERVED FOR YOU

0

/